Expert Pipe Relining Services
When it comes to piping relining in the Brisbane area, Brisbane Plumbing and Drainage take pride in being your local and experienced specialists. We know the cost and inconvenience associated with the full replacement of piping, so we offer a complete no dig pipe repair service as an effective and affordable option.
This service ensures the highest quality stormwater and sewer pipe relining for damaged sections of piping on your property, meaning your plumbing worries will be fixed before you know it with the best materials available. Give us a call today!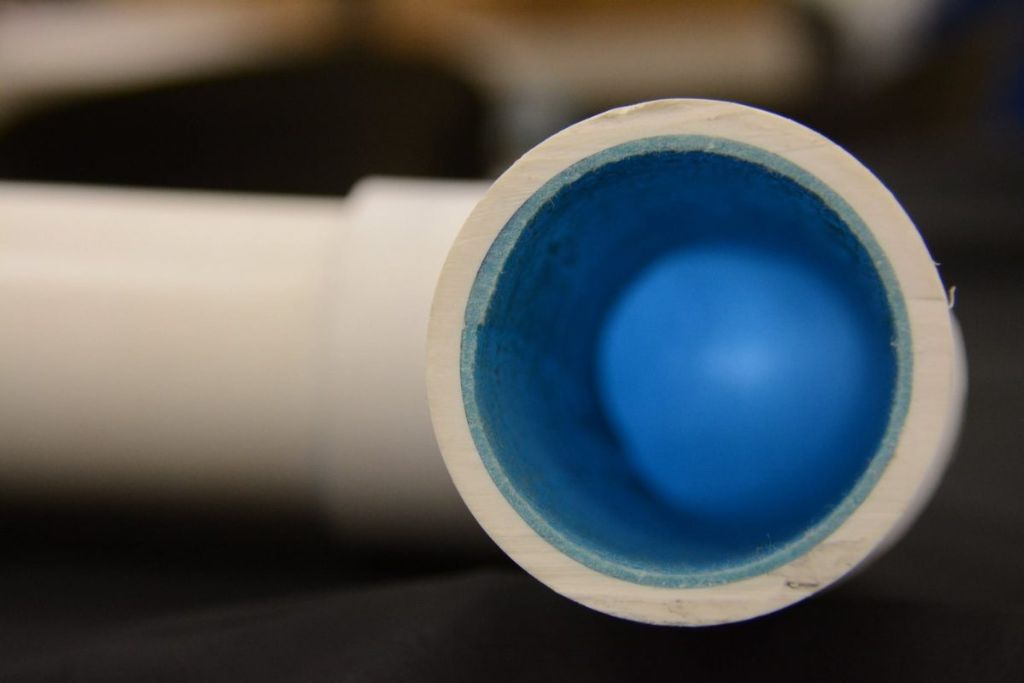 The No-Dig Pipe Repair Experts
There's nothing as inconvenient or as smelly as a blocked or broken drain. Aided by sophisticated CCTV camera, drain jetting and pipe relining technology, our Brisbane plumbers can solve the problem, with the minimum of fuss and disruption to your home or business.
MAKE A BOOKING!
Get fixed pricing, guaranteed workmanship and 24hr emergency service, book one of our licenced Brisbane plumbers today!
What is pipe relining?
Pipe relining is a system that has been around for over 25 years (but it is relatively new in Australia!), allowing plumbers to repair pipes without having to complete major earthworks. Essentially, a tube-like lining is placed on the inside of the affected piping instead of the excavation of the surrounding area and physical removal of the pipe. This new lining is often stronger than the original pipe itself, meaning the longer term outlook for the piping is of a stronger nature.
Additionally, many pipe blockages are caused by tree roots growing through cracked or damaged pipes and are blasted out with water jets (known as ' jet rodding ') as a removal technique. This however merely fixes the blockage – it doesn't deal with the area of the affected pipe in which the root managed to get through in the first place. Pipe relining fixes this problem, meaning you shouldn't have a drain blockage from a tree root in that spot of the pipe again.
Should you reline pipes or replace them?
If there is some damaged piping that needs attention, there is basically two available options – relining or replacement. But what is the best option? When it comes down to it, pipe relining does really have more benefits than the full replacement of the affected pipes. This includes :
Cost : relining is generally cheaper than replacement, due to the high labour costs of replacement and a bigger project to complete
Convenience : the relining of pipes is a shorter process, involving less excavation works and less work to return the property to its original state, as it is on a smaller scale
Longevity : it may seem a little strange, but pipe relining is often more durable and long lasting than replacing the piping due to it being a better quality material than a lot of older piping around
Landscaping : if your property has expensive landscaping, relining does not require a full excavation of your property – it only focuses on the section of pipe affected – so no extensive upheaval of your property
In saying this, in some instances a pipe may be damaged beyond repair, meaning replacement may be the only option, or if you are completing some major renovations. We can help you figure what is needed for your situation.
Stormwater Pipe Relining Brisbane
Pipe relining is a quick and effective way to repair damaged stormwater pipes. This technique is ideal for problems caused by tree roots, or stormwater pipes that are difficult to access. Unlike pipe replacement, relining stormwater pipes can be done when they are already in place without damaging the property or the pipes themselves. It can even be used on heritage buildings, as it does not require trench digging.
Sewer Pipe Relining Brisbane
During the process, a drain specialist will use a sewer scope to locate the damaged area and clear it of debris. The specialist will insert a special liner that is coated with resin. It will cure in just a few hours, providing a seamless surface. The new sewer pipe with lining will be much stronger than the old one and should last up to 50 years. Sewage pipe relining is an effective solution for many problems and is much less disruptive and messy than a full replacement of the pipe.
Brisbane Plumbing and Drainage can help
We are experts when it comes to the relining of piping within Brisbane and its surroundings, meaning our team of experienced professionals can get the job done with minimal disruption to you and your property. Our experience means we can promptly decipher the problem and figure out the solution quickly and efficiently, meaning less stress for you. We also understand your time is precious, so we can arrange our services around your suitability and availability.
So, do you have some broken pipes that need relining, or want to discuss the available options with our friendly team? If so, give us a call or complete our pipe relining quote form today!
Plumbing Problems? Get A Quote!
Send us a message with your plumbing needs and we'll get in touch to answer any questions and arrange a visit to provide you with a quote.
Happy Customers
Our regular clients know our commitment to being available whenever we're needed and reputation for high quality, reliable work. See what customers are saying about our Brisbane plumbing services and why Brisbane locals recommend us.

Plumbers eel vs water jetters
Blocked drains can be a totally nightmare! The stinking smell, backing up water, slowly draining sinks, and gurgling toilets are just some of the signs of blocked drains. Luckily the drains can be cleared easily with the help of important tools in the arsenal of a plumber like a plumbers eel or water jetter. But which is better to clear a blocked drain?
The ideal method used to clear the drain depends on the cause of the blockage and its location.
Who is responsible for blocked drains?
To find out whose responsibility is it to repair blocked drains - property owner, council or tenant, a plumber should be called to identify the root cause and location of the blockage. If the blocked drains are on your property, it is your responsibility or your tenants.
However, there are a lot of grey areas and there should be ample evidence to pinpoint which party caused the damage. If the blockage is outside your property, your local council is responsible. Contact your local plumber, they can tell you who is responsible for the blocked drains and claim the expenses from the council if needed.
Pipe relining vs pipe patching
There is no one best way to fix a pipe and before your plumber would even consider pipe relining or pipe patching, we need to determine the cause of the problem itself. In some cases, blockages can be alleviated by the simple use of a high-pressure jet rodding. In order to repair a pipe with current advanced plumbing techniques, it really depends on the type and extent of the damage to the piping in question.
How much does it cost to unblock a drain?
First, the good news - unblocking a drain is, in most cases, straightforward and fast when you ask a true expert like the drainage experts at Brisbane Plumbing & Drainage.
In the early stages - such as when a sink or bath is slow to drain - the looming prospect of a full blockage can be worrying. Many home or property owners may try to 'DIY' the solution to keep costs down, but these types of fixes are normally temporary or not overly effective.
Despite the specialist equipment and experienced know-how you benefit from by putting it in the hands of an expert, the fix is normally just a low-range three-digit cost. And that's a small price to pay for the havoc that complex tree root incursions, damaged pipes and poor installation can cause down the line.
When should you call a plumber for a blocked drain?
When you ask a licensed, experienced plumber, they'll tell you there are 4 basic warning signs to watch out for when professional help could just avert a total disaster that could cause a huge mess and cost you an arm and a leg.
First, watch out for that toilet. Is the waste draining away as it should? Second, watch out for slow draining in other areas of the house, especially the kitchen, bathroom or other wet areas. Gurgling noises and foul smells are also a red flag to keep an eagle eye on because once a blockage becomes complex and total, it can be too late - and then you'll be needing a 24/7 emergency plumbing call-out and counting the damage in the thousands.
Is a blocked drain classed as an emergency?
A blocked drain can absolutely be an emergency - and one that not only disrupts your life but costs you thousands in repairs and damaged assets and potentially even health impacts. After all, plumbing & drainage was one of the major advances of the 20th century in terms of keeping our homes and bodies healthy and disease-free.
Luckily, Brisbane Plumbing & Drainage have an emergency plumbing team on call 24/7 - and we really mean 24/7, and we really mean 365 days a year, too! That's because a blockage can result in flooding or devastating leaks, and those situations can spiral out of control in a matter of seconds. And with every passing second after that, you could be counting in the thousands of dollars.
Uncontrolled waste is also the perfect breeding ground for bacteria such as salmonella, which can even be fatal for vulnerable people, and your problem could even spill beyond the bounds of your property, making it even more urgent. Generally, our rule is this: If it feels like a plumbing emergency, it most certainly IS a plumbing emergency - so don't hesitate.
Plumbing Emergency in Brisbane?
For fixed pricing, guaranteed workmanship and 24hr plumbing services, call the plumbers Brisbane locals rely on for fast and friendly service.