TMV installation, testing & repairs
Brisbane Plumbing and Drainage offer reliable and professional thermostatic mixing valve services all across Brisbane and the surrounding areas.
Our fully qualified Brisbane plumbers are some of the best in the business, always putting the health and safety of our customers first no matter the hot water job size. We offer the installation, repair, and testing of TMVs for both home and business hot water systems, so get in contact today to learn more.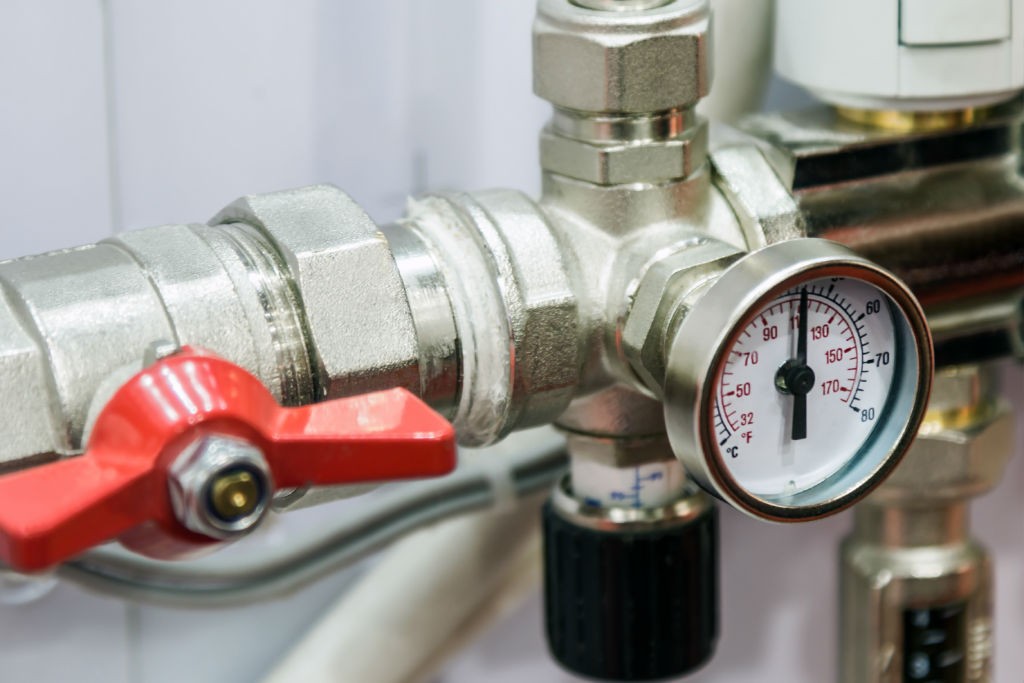 Call on the Experts
The QBCC reported that up to 40% of hot water installations have failed to meet the required standards. Are you sure your hot water system is safe for you and your family? Do not risk your safety and instead ask the friendly hot water plumbers at Brisbane Plumbing and Drainage about a brand new, energy-efficient and safely installed hot water system that suits your budget, lifestyle and home.
What is a Thermostatic Mixing Valve?
A thermostatic mixing valve, or TMV, is a handy device that blends both hot and cold water together to achieve a particular water temperature when delivering water through a faucet.
How does a TMV work?
A TMV works by combining both hot and cold water to achieve a predetermined temperature (within 1℃ +/-) to be delivered through various outlets. The temperature is usually preset by a plumber or a qualified tradesperson, and the element within a TMV that is sensitive to thermal activity automatically arranges the appropriate levels of hot and/or cold water to create the correct temperature of liquid.
Who should have a Thermostatic Mixing Valve?
There is a range of places that must utilise TMVs. Generally all businesses dealing with high-risk persons like children, sick patients, disabled or elderly should have TMV installed on their hot water systems and serviced annually.
Hospitals.
Schools.
Nursing homes.
Child care facilities and after school care.
Respite centres.
Aged care facilities.
Hotels.
Shopping centre bathroom facilities.
In general, TMVs are utilised in environments that include high-risk persons, such as children, as well as the elderly and the sick, as they require a lower water delivery temperature (usually 45℃ or 113℉ as a maximum).
Who can install a TMV?
A qualified plumber with a TMV licence is the only one who can install a thermostatic mixing valve. The Brisbane Plumbing and Drainage team hold the relevant licences to install TMVs, so give us a call today!
How often should you have your TMV inspected?
According to AS4032.3, TMVs should be inspected every 12 months (at a minimum) by a qualified professional (like us!) so implementing an inspection schedule for your Thermostatic Mixing Valve is always strongly suggested.
Why should you have your Thermostatic Mixing Valve inspected?
There are two reasons why you should have your TMV inspected – for safety and in accordance with the regulations.
For the safety of those using a tap and to avoid injuries such as scalding, a TMV ensures the water being released from the faucet is not above 45℃ (113℉). Additionally, in accordance with Australian regulations (National Plumbing and Drainage Standard AS/NZS 3500.4: 2003), various water installations are not permitted to deliver water at a temperature higher than 50℃/45℃ for different fixtures.
The TMV plumbing team you can rely on
The plumbers at Brisbane Plumbing and Drainage are fully qualified specialists when it comes to TMVs for your hot water system. We always have the safety of you, your family and those around you as our number 1 priority, ensuring every job we complete is done to the highest standards. We complete installation, inspection, testing, and repair works for all kinds of TMVs, so call us now.
Your local Brisbane Thermostatic Mixing Valve experts
Contact our team on 1300 616 203 to find out more or complete our quick TMV booking form today. We are the Brisbane Thermostatic Mixing Valve experts you can trust, so give us a call!
MAKE A BOOKING!
Get fixed pricing, guaranteed workmanship and 24hr emergency service, book one of our licenced Brisbane plumbers today!
Have you gotten your Thermostatic Mixing Valve tested?
Did you know that hot water at 70°C Celsius can cause hot water burns in 1 second ( for an adult) and 0.5 seconds ( for a child)? TMV testing is important to protect your customers from hot water burns. If you haven't had it tested yet, contact us and we can organise a thermostatic mixing valve test for you.
Avoid serious injuries with the help of our TMV testing services. Our plumbers hold TMV license and provide installation, annual maintenance and testing services throughout Brisbane, Logan and Redland Area.
Testing and Maintenance of TMV
Contact our commercial plumbers today for your TMV testing services. Our plumbers will provide you with a detailed record of your TMV test and provide you with an ongoing maintenance schedule for the future – we will send you a reminder when the test is due and arrange a suitable time to ensure your business operates as usual.
Book TMV Testing service with Brisbane's best plumbers
We provide installation, testing and maintenance services for TMV throughout Brisbane, Logan and Redland Bay. Contact us today on 1300 616 203 or complete our online enquiry form.
Plumbing Problems? Get A Quote!
Send us a message with your plumbing needs and we'll get in touch to answer any questions and arrange a visit to provide you with a quote.
Happy Customers
Our regular clients know our commitment to being available whenever we're needed and reputation for high quality, reliable work. See what customers are saying about our Brisbane plumbing services and why Brisbane locals recommend us.

Plumbing Emergency in Brisbane?
For fixed pricing, guaranteed workmanship and 24hr plumbing services, call the plumbers Brisbane locals rely on for fast and friendly service.