Pipe CCTV inspection Brisbane
Get a clear picture of what's going on in your drains and sewers and uncover any potential problems today. Our team of experienced Brisbane plumbers offer a drain inspection camera service to quickly diagnose the cause of slow draining or completely blocked drains and enable clearing and repairs to be carried out without delay.
Our plumbing professionals offer pipe inspections using the latest technology in CCTV drain cameras throughout Brisbane's northside and southside as well as the Redland Bay area.
Get Your Blocked Drains Cleared By The Experts
There's nothing as inconvenient or as smelly as a blocked drain or sink, but fortunately aided by sophisticated CCTV camera and locator technology, our Brisbane plumbers can get to the core of the problem, with the minimum of fuss and disruption to your home or business. They'll quickly establish the cause, unblock the drain, and carry out any maintenance work necessary so that it doesn't happen again.
MAKE A BOOKING!
Get fixed pricing, guaranteed workmanship and 24hr emergency service, book one of our licenced Brisbane plumbers today!
Why it's a smart idea to get a CCTV drain inspection?
A periodic drain inspection is a great idea for all homeowners, especially if you're noticing that it takes longer for the kitchen sink to empty or water gradually builds up around your ankles in the shower. CCTV drain camera inspections will allow your plumber to get a clear idea of what is causing the drainage problems and also exactly where the issue is occurring.
Common drain issues frequently uncovered during a CCTV pipe inspection can include:
Tree root intrusion – tree roots can quickly follow the ample water and nutrient source escaping from a small crack into the pipe causing a significant blockage in a matter of weeks.
Cracks or breaks in the drain – any damage to the pipe, even very small, can cause food scraps, sewage, and other debris to catch, gradually blocking the drain.
Crushed drains or pipe collapse – due to heavy machinery travelling over the pipe
Debris build-up – items such as leaves, dirt, food scraps, combined with oil, grease and fat washed down the drain can create a solid, smelly, slimy clog in the drain.
Misaligned drain joins – over time ground movement can cause drains to become slightly off at the join, letting dirt in and disturbing the smooth flow of the sewage or stormwater.
Older homes and homes recently renovated are most at risk, however, any home regardless of age can suffer from blocked drains.
Clearing and repairing the drain
Depending on what the CCTV camera inspection uncovers our plumbers may use a range of methods to clear the drain, as well as repair the drain to prevent the problem from reoccurring in your plumbing systems.
Drain clearing
Electric eel or drain snake
Water jetter or jet rodder – using high-pressure water to clear the drain
Plumbers plunger
Drain repairs
Using no-dig pipe repairs we can fix the damaged drain without needing to excavate large areas of your property, reducing disruption and often repair costs.
Pipe relining – trenchless drain repairs which create a smooth, long-lasting section of pipe inside the old, damaged one.
Pipe patching – used to repair smaller sections of a broken or cracked pipe.
Plumbing Tip – Routine drain cleaning can reduce the likelihood of blocked drains.
Brisbane plumbing inspection services
Uncover any problems in your drains with a comprehensive plumbing inspection, contact Brisbane Plumbing and Drainage plumbers on 1300 616 203 or complete our quick drain inspection camera service request today.
Plumbing Problems? Get A Quote!
Send us a message with your plumbing needs and we'll get in touch to answer any questions and arrange a visit to provide you with a quote.
Happy Customers
Our regular clients know our commitment to being available whenever we're needed and reputation for high quality, reliable work. See what customers are saying about our Brisbane plumbing services and why Brisbane locals recommend us.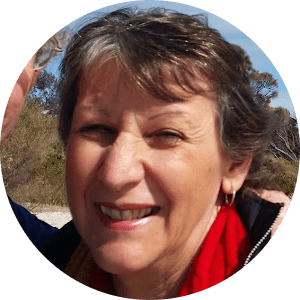 …Matti came today to put a camera down the pipes, to throughly investigate the problem. So helpful and ran me through everything. Definitely will be going with these guys. Thank you again.

I got the kitchen drain blocked and partial blocked toilet basin tap… The plumber is very professional and friendly, same as their customer service. I highly recommend their service to those looking for someone to fix their plumbing issues.

Highly recommend Brisbane Plumbing & Drainage. Ryan, Jake and the team did an amazing job with my stormwater drainage problems. The works were completed to a high standard in some trying weather conditions and I am very happy…

Plumbers eel vs water jetters
Blocked drains can be a totally nightmare! The stinking smell, backing up water, slowly draining sinks, and gurgling toilets are just some of the signs of blocked drains. Luckily the drains can be cleared easily with the help of important tools in the arsenal of a plumber like a plumbers eel or water jetter. But which is better to clear a blocked drain?
The ideal method used to clear the drain depends on the cause of the blockage and its location.
Who is responsible for blocked drains?
To find out whose responsibility is it to repair blocked drains - property owner, council or tenant, a plumber should be called to identify the root cause and location of the blockage. If the blocked drains are in your property, it is your responsibility or your tenants.
However, there are a lot of grey areas and there should be ample evidence to pinpoint which party caused the damage. If the blockage is outside your property, your local council is responsible. Contact your local plumber, they can tell you who is responsible for the blocked drains and claim the expenses from the council if needed.
Pipe Relining vs Pipe Patching
There is no one best way to fix a pipe and before your plumber would even consider which method to choose, we need to determine the cause of the problem itself. In some case, blockages can be alleviated by the simple use of a high-pressure jet rodding. In order to repair a pipe with current advanced plumbing techniques, it really depends on the type and extent of the damage to the piping in question.
Plumbing Emergency in Brisbane?
For fixed pricing, guaranteed workmanship and 24hr plumbing services, call the plumbers Brisbane locals rely on for fast and friendly service.