Plumber Logan
In need of a plumber in the Logan area?
When it comes to the plumbing in your Logan home or business, you want to ensure it is working like it should all year round. That is why it is super important to find a great plumber and stick with them, and that is where Brisbane Plumbing and Drainage can help. With years of industry knowledge and hands-on experience, our team of qualified plumbing professionals have the skills to address any plumbing issue that may arise, no matter the size or type. From burst pipes to gutter repairs to drainage solutions and almost anything else you can think of (we have seen it all!), we can provide practical and affordable solutions to meet all your plumbing needs.
Get in contact now to find out how we can help!
Book a Logan Plumber Now
Emergency plumber Logan
At Brisbane Plumbing and Drainage, we understand that plumbing issues don't just occur between the hours of 9 am and 5 pm, Monday to Friday. They can occur while you are asleep, while you are at work, while you are watching TV on the weekend or while you are cooking dinner on a Tuesday night.
This is why we offer a 24 hour emergency plumbing service to all the residents in Logan, so you won't be left with a messy problem that has to wait until the next business day to be fixed. Our plumbers are on-call to assist with all kinds of plumbing emergencies, so get in contact at any time of the day or night.
Affordable Logan plumbing services
We understand that the plumbing requirements of homes, businesses and industrial areas in the Logan area are all quite different, which is why we offer a huge range of services at cost effective prices including:
Installations - new fittings and fixtures, hot water , renovations, pipework, drainage solutions
Repairs - hot water , cracked drains, blocked drains , dripping taps, toilet repairs , leaking gutters , blocked toilets, burst pipes
Preventative maintenance - drain cleaning, plumbing inspections , hot water servicing, TMV and tempering valve testing, fire protection systems, leak detection
Property management - routine testing, compliance services
If you are finding that your required service isn't listed above, don't worry! Contact us anytime on 0488 843 224 and we will be happy to help.
Reliable and qualified plumbers
When it comes to choosing a plumber, you want to ensure you have picked the best one for the job. The plumbers at Brisbane Plumbing and Drainage are some of the best in Logan, with:
Extensive training, which is regularly updated to ensure currency
Up-to-date industry knowledge and professionalism
Years of plumbing experience
A hands-on skill set which allows them to provide practical solutions
A friendly and respectful approach to every job they complete
They also really love their jobs!
"Our Success is measured by the customer service we provide"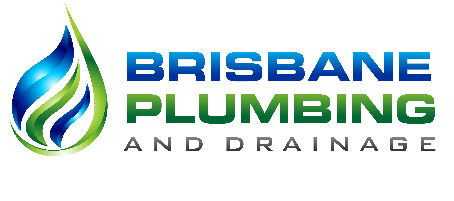 Your plumbing professionals all across Logan
If you have any queries regarding any of the plumbing services that Brisbane Plumbing and Drainage offer in the Logan region, or you would like to speak to us regarding another issue that we may be able to assist with, give us a call now on 0488 843 224 or complete an online job booking form now.

We can help with your plumber issues in Logan.
PLUMBER FAQ
For more in depth plumber information visit our Plumber Information page