Leak Detection
Complete Brisbane leak detection services
The experienced plumbers at Brisbane Plumbing and Drainage are some of the best in the business when it comes to prompt and professional specialist leak detection services all throughout Brisbane and surrounding areas. We use the latest in leak detection equipment to locate the cause of the problem and offer prompt and practical solutions each and every time. Call now to find out more!

Speak To A Water Leak Detection Expert
Signs that you need to call our Brisbane leak detection team
Constant wet areas in the lawn or garden - this could be an actual puddle or just boggy soil.
Damp spots on the walls or ceiling, as well as peeling paint, discolouration, warping or flaking plaster.
Areas of mould growth - pay special attention to walls adjoining wet areas like the bathroom, laundry or kitchen.
Unusual growth - is there one tree or plant or one section of your garden which grows much faster than anywhere else?
Cracking walls or foundations, as constant exposure to water from a leaking pipe can damage your home structurally over time.
Warped or expanding cabinetry.
Sudden and ongoing low water pressure.
Damp carpets.
A musty smell inside the house.
If you've noticed any of these signs occurring around your home, or even if you haven't but still believe there is a leak, contact our team for a complete leak detection service today.
Brisbane leak detection of the highest standard
The Brisbane Plumbing and Drainage team offer the following standard when it comes to leak detection across Brisbane and its surrounds, guaranteeing the job is done right:
Plumbers with experience : We have fully qualified and experienced plumbers on every job, including testing and leak repairs.
State of the art leak detection technology : Our team uses only the best in state of the art tools, equipment and technology, such as the Acoustic Leak Detector for leak detection anywhere .
Extensive testing : We use a range of reliable and proven tests including a Flood Test, Hydrostatic Pressure Testing, and Static Testing of Waste line, as well as visual inspections by knowledgeable professionals.
Industry leading leak detection outside your Brisbane home
A lot of traditional leak detection methods involve digging up random patches of your garden or lawn, removing pavers or pathways, just so the leak can be found

Advancements in technology mean that these days, those methods which involve unnecessary damage and work are no longer the best way to do things. At Brisbane Plumbing and Drainage, we use Acoustic Leak Detectors to find the leak, meaning there is no need to dig to get answers. Our leak detection experts can help today, so give us a call!
Leak detection inside your Brisbane home
The Brisbane Plumbing and Drainage team don't just offer assistance with outdoor leaks - they can help with indoor leaking issues too. We understand and have seen first-hand the damage that a leak can do to the inside of a home, from cracks in the concrete to damaged cabinets to plasterboard that is beyond repair - your house can even shift and move.
There are a series of tests that can be run to figure out the cause and location of the leak, including:
Static test : Performed using a fluorescein dye mixed with water, to trace any leaks through waste lines. The waste line is plugged off and the shower tray is filled with coloured water to test the waterproofing.
Hydrostatic Pressure test : Conducted to see if the water line will hold pressure. If a drop in pressure at a specified time occurs, a leak is confirmed.
Flood test : Very simple test but highly effective. If the tiles and screens are flooded with water and if water shows in the affected area, then a leak is confirmed.
Visual inspection : One of the most important tests, including a very thorough inspection of the taps, spindles, pipes, toilet cisterns, drains, and other plumbing fixtures around the building.
What benefits can our leak detection team offer your Brisbane home or business?
We are fully qualified and up-to-date with any and all industry changes and updates.
We are committed to providing the best customer service.
You can rely on us, no matter how big or small the job is.
Our team are available 24 hours a day, 7 days a week.
We are emergency plumbing specialists.
We offer a satisfaction guarantee that every job is carried out by fully-qualified professionals, insured, and guaranteed to the highest standard.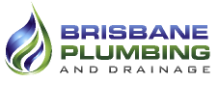 Chat to our specialist Brisbane leak detection plumbers today
Don't wait, if you suspect you have a water leak in your home or business contact Brisbane Plumbing and Drainage for a specialist leak detection service on 0488 843 224 or complete our online plumber booking request today.

PLUMBER FAQ
For more in depth plumber information visit our Plumber Information page