Guttering Brisbane
Professional guttering services across Brisbane
Are your gutters in need of some attention, and you don't know where to turn? Brisbane Plumbing and Drainage can help! We offer a comprehensive range of guttering services to lots of Brisbane residents, from repairs to replacements and installation too. Our roof gutter technicians can help with all kinds of roof gutters of all shapes and sizes, so give us a call now to find out how we can help.

Request a Guttering Quote Today
Top quality roof guttering Brisbane solutions
Roof gutters are definitely one of those things in your home that you take for granted - they are great when they are working at 100% but, when there is something wrong, they can make a giant mess. At Brisbane Plumbing and Drainage we offer guttering options to suit almost anyone - whether you have a gutter that needs to be fixed, replaced or installed, our team know what to do and can offer solutions to fit a range of scenarios. We are prompt and affordable too!
Why do you need guttering help in Brisbane?
Are you wondering why you need to arrange for a professional to attend to all your guttering needs?
If a gutter is left without being repaired, this can cause serious structural damage and, if a leak is left for too long, this can cause damage to walls, furniture, fittings... and even the house structure itself!
A professional has all the proper tools and equipment to complete the job promptly and efficiently.
A professional has extensive experience, meaning they complete jobs both safely and properly.
Why choose us for all your guttering Brisbane needs?
We are fully qualified and up-to-date with any and all industry changes and updates.
We are committed to providing the best customer service.
You can rely on us, no matter how big or small the job is.
Our team are available 24 hours a day, 7 days a week.
We are emergency plumbing specialists.
We offer a satisfaction guarantee : every job is carried out by fully-qualified professionals, insured, and guaranteed to the highest standard.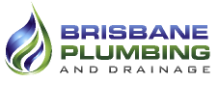 PLUMBER FAQ
For more in depth plumber information visit our Plumber Information page