Should you hire a gas fitter or plumber ?
Gas Fitters and Plumbers undertake different training and licenses to work in their respective fields. However, some plumbers obtain license for gas fitting work so they are eligible to install gas hot water heaters, gas appliances, etc.
Can your plumber install your gas stove or any other gas appliances? It depends.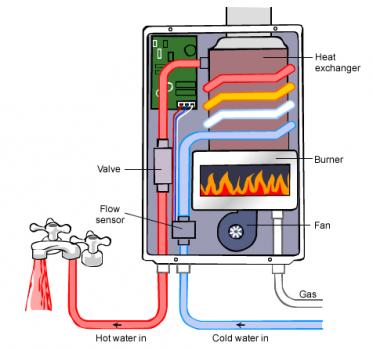 A qualified local plumber can provide some gas fitting services like installation, repair and maintenance of gas pipes and fittings.
A qualified gas fitter can work on gas systems but not carry out any plumbing work.
However, an individual who has completed plumbing and gas fitting apprenticeship can perform work on both plumbing and gas systems.
Not all plumbers are qualified gas fitters, so before you hire a gas fitter:
Check the license – In Queensland a gas work license must be obtained from the Department of Natural Resources, Mines and Energy.
The gas fitters must also be registered with the Queensland Building and Construction Code as a contractor.
In Queensland, various legislations regulates the gas fitting industry:
Who can conduct gas fitting work?
Gas work can be carried out by gas fitters who hold a gas work license
Licensed Gas Fitters can work for residential, commercial or industrial purposes
Gas fitters can work on Gas Device (Type A) if they have a gas work license and Gas device (Type B) if they have gas work authorisation. Anything not listed in Type A comes under the category of Type B
What to look for in a gas fitter?
Plumbing and gas fitting are different professions and have different qualification process and licensing requirements.Gas Fitting work should only be performed by qualified individuals. You can void the warranty on your product or lose insurance if you attempt to Do-it-Yourself or hire an unlicensed individual for the same.
Consider hiring a company who has fully insured and licensed plumbers and gas fitters. You can not only save money but have a hassle free service as the company can send you a licensed gas fitter who can install your gas hot water heater which involves both gas and plumbing work.
Scope of work carried out by Gas Fitters
Install, maintain, test, alter and repair gas systems in a building
Gas systems include gas devices, containers, fittings, flues and pipes
Installation of fire collars
Provide a gas compliance certificates on the completion of work
Gas hot water system installation, repairs and maintenance
Installation of appliances like ovens, gas stoves, heaters and fireplaces
Installation of gas bayonet fittings and gas meters
Fix gas leaks
Emergency gas fitting
Need licensed gas plumbers in Brisbane?
Gas work can be dangerous if not performed by qualified gas plumbers. At Brisbane Plumbing and Drainage, we have qualified gas plumbers and gas fitters who can carry out gas work for residential and commercial purposes. We provide services in Brisbane, Logan and Ipswich. Contact us on 1300 616 203 or fill in our online job booking form for more information.