TMV Testing
Have you gotten your TMV tested?
Did you know that hot water at 70°C Celsius can cause hot water burns in 1 second ( for an adult) and 0.5 seconds ( for a child)? TMV testing is important to protect your customers from hot water burns. If you haven't had it tested yet, contact us and we can organise a thermostatic mixing valve test for you.
Avoid serious injuries with the help of our TMV testing services. Our plumbers hold TMV license and provide installation,annual maintenance and testing services throughout Brisbane, Logan and Redland Area.
Book Thermostatic Mixing Valve Test Today
What is a thermostatic mixing valve?
Thermostatic mixing valves (TMV) mix hot water above 60°C with cold water to provide water at a lower temperature at pre-determined temperatures generally below 50°C to prevent scalding and the risk of Legionella.
How often should you get TMV tested?
According to the AS4032.3, thermostatic mixing valves should be tested every 12 months and the thermostat and o-rings should be replaced every 5 years. Any work conducted on the TMV should be submitted to the QBCC.
Commercial Hot Water Plumbing Services
Generally all businesses dealing with high-risk persons like chidlren, sick patients, disabled or elderly should have TMV installed on the hot water systems and serviced annually.
We provide testing services for a vast range of businesses like:
Daycare centres and Schools
Hospitals
Aged care and retirement facilities
Nursing homes
Shopping centres
Beauty Salons
Disabled facilities
Hotels
Gymnasiums
Testing and Maintenance of TMV
Contact our commercial plumbers today for your TMV testing services. Our plumbers will provide you with a detailed record of your TMV test and provide you with an ongoing maintenance schedule for future - we will send you a reminder when the test is due and arrange a suitable time to ensure your business operates as usual.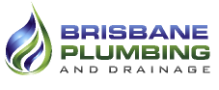 Book TMV Testing service with Brisbane's best plumbers
We provide installation, testing and maintenance services for TMV throughout Brisbane, Logan and Redland Bay. Contact us today on 1300 740 206 or complete our online enquiry form.
HOT WATER FAQ
For more in depth hot water information visit our Hot water Information page