Thermostatic Mixing Valve
TMV installation, testing & repairs
Brisbane Plumbing and Drainage offer reliable and professional Thermostatic Mixing Valve services all across Brisbane and the surrounding areas. Our fully qualified plumbers are some of the best in the business, always putting the health and safety of our customers first no matter the hot water job size. We offer the installation, repair, and testing of TMVs for both home and business hot water systems , so get in contact today to learn more.
Book TMV Services Today
What is a Thermostatic Mixing Valve?
A thermostatic mixing valve, or TMV, is a handy device that blends both hot and cold water together to achieve a particular water temperature when delivering water through a faucet.
How does a TMV work?
A TMV works by combining both hot and cold water to achieve a predetermined temperature (within 1℃ +/-) to be delivered through various outlets. The temperature is usually preset by a plumber or a qualified tradesperson, and the element within a TMV that is sensitive to thermal activity automatically arranges the appropriate levels of hot and/or cold water to create the correct temperature of liquid.
Who should have a Thermostatic Mixing Valve?
There are a range of places that must utilise TMVs:
Hospitals.
Schools.
Nursing homes.
Child care facilities and after school care.
Respite centres.
Aged care facilities.
Hotels.
Shopping centre bathroom facilities.

In general, TMVs are utilised in environments that include high risk persons, such as children, as well as the elderly and the sick, as they require a lower water delivery temperature (usually 45℃ or 113℉ as a maximum).
Who can install a TMV?
A qualified plumber with a TMV licence is the only one who can install a thermostatic mixing valve. The Brisbane Plumbing and Drainage team hold the relevant licences to install TMVs, so give us a call today!
How often should you have your TMV inspected?
According to AS4032.3, TMVs should be inspected every 12 months (at a minimum) by a qualified professional (like us!) so implementing an inspection schedule for your Thermostatic Mixing Valve is always strongly suggested.
Why should you have your Thermostatic Mixing Valve inspected?
There are two reasons why you should have your TMV inspected - for safety and in accordance with the regulations.
For the safety of those using a tap and to avoid injuries such as scalding, a TMV ensures the water being released from the faucet is not above 45℃ (113℉). Additionally, in accordance with Australian regulations (National Plumbing and Drainage Standard AS/NZS 3500.4: 2003), various water installations are not permitted to deliver water at a temperature higher than 50℃/45℃ for different fixtures.
The TMV plumbing team you can rely on
The plumbers at Brisbane Plumbing and Drainage are fully qualified specialists when it comes to TMVs for your hot water system. We always have the safety of you, your family and those around you as our number 1 priority, ensuring every job we complete is done to the highest standards. We complete installation, inspection, testing, and repair works for all kinds of TMVs, so call us now.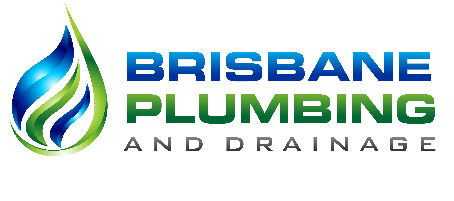 Your local Brisbane TMV experts
Contact our team on 0488 843 224 to find out more or complete our quick TMV booking form today. We are the Brisbane Thermostatic Mixing Valve experts you can trust, so give us a call!
HOT WATER FAQ
For more in depth hot water information visit our Hot water Information page