Hot Water System Replacement Brisbane
Same day hot water replacement services
No hot water? Or is your hot water system too old?
It might be time to replace your unit before it breaks down completely and you are left with cold showers.
Our hot water specialists offer replacements for hot water systems of all styles - electric, gas, solar, instant, and heat pump. We provide services throughout Brisbane for residential, commercial, and industrial clients. We are available 24/7 and can provide you with prompt, professional service anytime.
Book a hot water system replacement with our experienced Brisbane plumbers and gas fitters today.

Book Hot Water Replacement Today
How to choose the best hot water system?

When it comes to hot water systems, people make one common mistake. They procrastinate on replacing their hot water system, until one fine day it breaks down and they need to make a hasty replacement decision. In this situation most just opt for a like for like replacement. However, if you make the move before a complete system failure this is a great opportunity to do some research as the water heater choice is something you are going to live with in the long-term.
So what should you consider when choosing your new water heater?

Types

There are several options available for residential and commercial use, these include:

The right type of water heater will meet your water demands and help you save on your energy bill.

Not sure which one is right for you? Read our info page on Types of hot water systems to learn more. ‍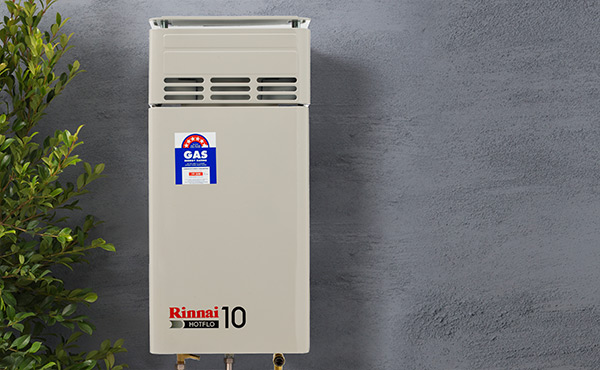 Size
The size of the hot water unit depends on the size of your household, the amount of hot water demand, as well as the timing of that demand.

Read our info page on What size hot water system do I need? to determine the appropriate size for your new water heater.
Hot water system costs
We are the preferred suppliers of all leading brands and can install your preferred system at an affordable price.
Read our info page on hot water system costs to learn more.
Emergency hot water replacement services
To ensure you have a reliable supply of hot water, our emergency plumbers are available 24/7.
Need emergency hot water replacement, fast? Call us now on 0488 843 224 .
Hot water system brands

We replace hot water systems with top quality units from all the leading brands like:

Why choose Brisbane Plumbing and Drainage?

Looking for plumbers in Brisbane for your hot water system needs? Why settle for anything less when we are here? We provide hot water installation , repair and replacement services throughout Brisbane, Logan and Redland .

We provide first-class services at affordable prices.
We are a family-owned business providing services throughout Brisbane for residential, commercial and industrial clients.
Our team is highly qualified, licensed, and insured to carry out plumbing and gas fitting work.
We offer emergency plumber services so you don't have to wait for ages to get your hot water system working.
Professional, reliable local hot water replacement Brisbane

We are committed to providing reliable and quality services at affordable prices. So whether you are looking for electric, solar, gas or heat pump hot water system replacement, we would love to help.

If you are unsure of which unit is right for you, we can recommend and install it promtly. Don't go without hot water, contact us on 1300 740 206 or complete our quick online hot water replacement request form today.

HOT WATER FAQ
For more in depth hot water information visit our Hot water Information page