Gas Hot Water Brisbane
Professional gas hot water service Brisbane
Looking for an energy efficient gas hot water system? Brisbane Plumbing and Drainage plumbers and gas fitters offer the supply, installation , repairs, and maintenance on all styles of gas water heaters across Brisbane. We work with all the leading brands including Rheem , Rinnai , Dux , and Bosch.
Book a Gas Hot Water Specialist Today
Instant gas hot water
Only heating water when you need it and reducing water wasted during the lag time for hot water reaching the tap, continuous flow, instantaneous or instant hot water systems are a great option for homes and businesses, large and small.
Highly efficient and energy saving this style of gas hot water heaters can be installed almost anywhere with both flued and non-flued models for indoor or outdoor installation.
Never run out of hot water again.
Instant gas systems can be utilised as an energy efficient backup booster for solar hot water systems as well. Ensuring you never have a cold shower, even on cloudy days.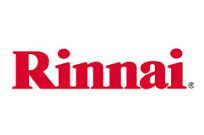 Find out more about how instant gas hot water systems work .
Storage gas hot water
With manufacturers constantly improving the efficient running of their products, gas storage hot water can be a great upgrade from energy-hungry electric storage systems.
Benefits of gas storage include:
4+ Star energy rating units
LPG or natural gas selections
8 to 10 year warranties on water tanks
Maintain mains pressure across the house
Fast reheat
Speak to our team about installing a gas hot water system in your home today.

Find out more about how gas storage hot water systems work .
Gas hot water repairs
Our experienced, fully licensed plumbers and gas fitters can carry out a huge range of gas hot water repairs. We'll get your unit up and running again, fast.
Hot water repairs:
Anode replacements
Corroded or leaking tanks
Dripping water heater
Pilot light keeps going out
Pilot light won't light
Discoloured or smelly water
Water too hot or too cold
No hot water
Emergency hot water repairs
Hot water system breakdowns don't always happen during business hours, in fact, more often than not they stop working halfway through the weekend, leaving homes without hot water for extended periods.
Our 24 hours plumbers provide emergency hot water repairs throughout Brisbane, minimising downtime and the inconvenience it causes.
Your local gas water heater specialists
Brisbane Plumbing and Drainage can take care of all your gas hot water system requirements, contact our team on 1300 740 206 or complete our quick hot water booking form today.
HOT WATER FAQ
For more in depth hot water information visit our Hot water Information page