Gas Installations
Your local gasfitter for all gas installation needs
If you are looking for a licensed plumber to connect gas to your home or office, look no further than Brisbane Plumbing and Drainage for your gas installer needs. When it comes to gas, safety is also something we take very seriously and we ensure all our licensed gas fitters are sufficiently qualified for any job whether its a residential, commercial or an industrial gas install.
We offer great customer service, amazing attention to detail and no matter the size or difficulty of a potential job, our team is here to help.

Book Gas Installation Today
Comprehensive Gas connection services
Whether its a new home or property or just a brand new gas connection, we can help you get connected. Our gas installation services cover residential, businesses and Industrial based configurations all fully realised with the same level of service you would expect from a friendly approachable local plumbing service.
Prompt and qualified gas installation and service
Our experienced Gas plumbers are fully licensed and insured in all aspects of Gas fitting and installation offering the kind of piece of mind, trust and timeliness you would expect from a local plumber. Our services include
gas pipes
gas bayonet fittings
indoor gas heaters
gas cooking - oven, cooktop, stove , BBQ
As safety is our number one priority, we complete regular Industry training and our team prides itself on following all industry regulations and being completely compliant and up to date within the industry.
Why use Brisbane Plumbing and Drainage as gas installers?
The team at Brisbane Plumbing and Drainage really care about delivering quality products and a flawless service to all our customers, no matter the issue or the size. Over the years, a lot of satisfied people have chosen us to assist them with all their gas repair needs... but why?
Speedy reliable service – We're local so we can get to you fast. Plus, our gas fitters are professional, licensed and experienced.
Experienced team members - Our team is an experienced and qualified group of professionals with years of industry experience and knowledge.
All our work is guaranteed – All of our work is fully guaranteed and if you're not satisfied then neither are we. We won't rest until your job is completed to your satisfaction.
Customer focused – We pride ourselves on delivering first class customer service at all times, which includes a speedy response, fair prices, AND prompt arrivals.
Australian brands – We carry most of the major Australian brands which means that they're covered by a comprehensive warranty in the event that something stops working. The brands we use are highly regarded in this industry for their reliability and quality.
24-hour emergency service – We're here for you at any time of the day and night, 24/7. Just give us a call on 1300 740 206 and we'll send a gas plumber to your door.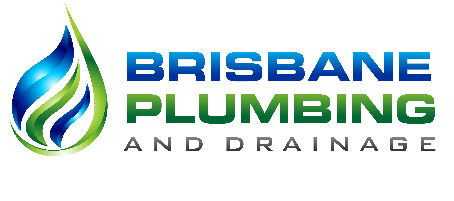 Gas Installation service and repair experts
GAS FITTER FAQ
For more in depth gas fitter information visit our Gas fitter Information page