Gas Fitter Brisbane
Complete range of gas fitting services across Brisbane
At Brisbane Plumbing and Drainage, we take great pride in being one of the most trusted and well known gas fitting companies in the region. Our licensed gas fitters provide top quality gas plumbing services to Brisbane and surrounding suburbs 24 hours a day, 7 days a week, so you won't be left in a messy situation ever again. We handle all types of gas fitting work, including residential, commercial or industrial, with no job being too big or small and all work is guaranteed. Give our friendly team a call today to learn more.
Book a Brisbane Gas Fitter Today
Which gas fitter services do we provide in Brisbane?
Gas system servicing.
Safety checks for gas appliances, systems, and pipework.
LPG conversions.
Gas emergencies.
We offer free, no-obligation quotes and are your local Brisbane gas plumbers, call our team today on 0488 843 224 .
What benefits do our gas fitters offer across Brisbane?
As highly experienced and reputable plumbers, we don't just deal solely with water - we're also fully qualified and professional gas fitters. Whether you need a gas safety check, a gas cooker installation, or you have an emergency gas leak that needs repairing, you can rely on Brisbane Plumbing and Drainage.
All of our gas plumbers are fully qualified, licensed, and experienced, meaning that they can deal with any type of gas emergency, repair, or installation you require. From gas pipe installation through to gas boiler repairs and servicing, and even LPG conversions to natural gas, we're the right team for the job.
We offer residential, commercial & industrial gas fitting in Brisbane
Have you ever contacted a gas fitter and found that they only deal with commercial or industrial businesses? Frustrating isn't it! Thankfully at Brisbane Plumbing and Drainage we're glad to help homeowners and tenants too.
No job is too big or too small, and we're just as happy servicing a residential property as we are installing new gas pipework in an industrial setting. What's more, our gas fitters will arrive at your job in a fully stocked van, ensuring that the majority of projects can be completed in just one visit.
Prompt emergency gas fitters Brisbane
If you've got a gas emergency you'll know that speed is of the essence. Aside from being highly combustible, inhaled gas can also lead to carbon monoxide poisoning, which at best can make you ill and at worst could kill you.
Call our emergency gas fitter now on 0488 843 224.
One call to Brisbane Plumbing and Drainage at any time of the day or night is all it takes for us to come to your assistance. What's more we have the technology and the skills to fix the gas leak fast!
Whether you need to call us at 3 am or 3 pm it's comforting to know that we're here for you. With our 24 hour emergency service, you can rest assured that whatever time of the day or night you need us, we'll have it covered.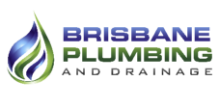 Your local reliable gas fitting experts across Brisbane
Contact us on 0488 843 224 today for all your gas fitting services throughout Brisbane. Brisbane Plumbing and Drainage will be there for you 24/7, so call us now!
We can help with your gas fitter issues in Brisbane.
GAS FITTER FAQ
For more in depth gas fitter information visit our Gas fitter Information page