Blocked Drains Redland Bay
Complete blocked drain solutions across Redland
Brisbane Plumbing and Drainage are industry experts when it comes to both the diagnosing and unblocking of stubborn blocked drains across Redlands. Our team has over 10 years of industry experience in clearing blocked drains of all different lengths and sizes, allowing us to effectively and efficiently complete every job to the highest standards. We offer drainage solutions of all shapes and sizes, so don't put up with your drains being blocked - get in contact with us now!
Book A Redland Bay Drainage Solutions Plumber Today
What are the common signs of a blocked drain in Redland?
There are a few ways to tell that you are on your way to having a blocked drain. If you are experiencing any of the signs listed below then give us a call on 0488 843 224 .
Slow Draining - You will notice the time it takes for your sink, shower, toilet or any other drain in your home or business will start to take a long time to drain properly. This is typically due to the water in the pipe having to flow around the blockage.
Smelly Drains - Drains can become blocked by all sorts of foreign objects. Over time these object begin to decompose and fester, thus resulting in a foul smell radiating from your drain.
Water Levels - Checking the water levels in your toilet can tell you wonders about the condition of your drains. Water being too high in the bowl can indicate a blockage as the access water is filling up the bowl and not replacing the toilet grey water.
What are the common causes of blocked drains in Redland?
There is numerous reasons for blocked drains occurring in homes as well as businesses. Some of the most common include:
Tree Roots.
Foreign Objects.
Misalignment or Breakages.
Pipe Collapses.
Soil Settlement.
If you have a sneaky suspicion that one of the above has occurred, give us a call now.
What blocked drain process do we follow in Redland?
We follow a 3-step process at Brisbane Plumbing and Drainage for Redland blocked drain customers, including:
Locate the blocked drain.
Identify the blockage using a drain inspection and CCTV camera survey.
Clear the blocked drain using high pressure jet rodding .
Prevention is always better than cure - we recommend routine drain cleaning for all our plumbing customers.
What drainage solutions do we offer to Redland residents?
At Brisbane Plumbing and Drainage, we understand that not every home and business in Redland has the same plumbing needs. That is why we offer a range of drainage solutions including: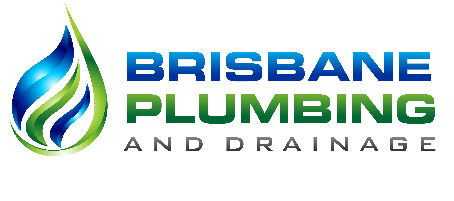 Reliable blocked drain options in Redland
Uncover any problems in your drains with a our extensive range of options today. Contact Brisbane Plumbing and Drainage plumbers on 0488 843 224 or complete our quick drain inspection camera service request now.
‍
Blocked Drains Redland - Suburbs We Service
We can help with your blocked drains issues in Redland Bay.
BLOCKED DRAINS FAQ
For more in depth blocked drains information visit our Blocked drains Information page