Blocked Drains Brisbane
Need a little blocked drain help in Brisbane?
The Brisbane Plumbing and Drainage team are qualified experts at diagnosing and unblocking stubborn blocked drains all across Brisbane. We have over 10 years of industry experience in unclogging drains of all different lengths and sizes, offering you peace of mind that you are dealing with an experienced and reputable company of professionals. From small scale drain cleaning to large scale pipe relining , we can assist every step of the way and provide practical drainage solutions to suit your needs.
Don't put up with your drains being blocked, get in contact with us today.
Book a Brisbane Blocked Drain Plumber Today
What are the most common causes of blocked drains in Brisbane?
When it comes to blocked drains, there are a huge variety of reasons as to why they occur. Some of the most common that Brisbane Plumbing and Drainage see include:
Tree Roots.
Foreign Objects.
Misalignment or Breakages.
Pipe Collapses.
Soil Settlement.
If you think that any of the above are starting to cause problems to your plumbing, give Brisbane Plumbing and Drainage a call today.
What are the signs of a blocked drain?
There are a few ways to tell that you are on your way to having a blocked drain, such as:
Slow Draining - You will notice the time it takes for your sink, shower, toilet or any other drain in your home or business to empty is longer than it should be. This is typically due to the water in the pipe having to flow around the blockage.
Smelly Drains - Drains can become blocked by all sorts of foreign objects. Over time these objects begin to decompose and fester, thus making a foul smell radiate from your drain.
Water Levels - Checking the water levels in your toilet can tell you wonders about the condition of your drains. Water being too high in the bowl is a blockage, as the access water is fulling up the bowl and not replacing the toilets grey water.
What should you do if you have a blocked drain in Brisbane?
If you have a sneaky suspicion that you have a blocked drain in your home or business plumbing, call a plumbing professional as soon as possible. This ensures that no further issues can occur, and you know the job will be done correctly.
Leaving a blocked drain for too long can result in expensive damages, not just to the plumbing but to the areas surrounding them. Call Brisbane Plumbing and Drainage today and we can help!
What Brisbane drainage solutions do we offer?
The Brisbane Plumbing and Drainage team can offer a range of drainage solutions including:
Why choose our Brisbane blocked drain team?
We are specialists when it comes to the most cost effective and up-to-date systems to repair and unblock pipes.
We understand that works should cause minimal disruption to you, so we ensure to provide prompt and professional service so you can get back to the important things of life.
We always ensure we respect your property,.
We keep our working area as clean and mess-free as possible.
We have years of industry experience, meaning we can accurately find the problem and offer the best solutions for you efficiently and without delay.
Our friendly team take pride in being known as one of the best plumbers in Brisbane, so give us a call today!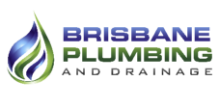 Chat to a local Brisbane drainage solution expert today
If you would like some more information in relation to blocked drains and the drainage solutions we offer, give Brisbane Plumbing and Drainage a call today on 0488 843 224 or complete a booking form. We are the experts you can trust, so get in contact now!
‍
Blocked Drains Brisbane Suburb Areas
We can help with your blocked drains issues in Brisbane.
BLOCKED DRAINS FAQ
For more in depth blocked drains information visit our Blocked drains Information page